Partners
All companies should constantly strive to learn who their customers are, how they behave, how to reach them, and how to motivate them. To achieve these goals, we strongly recommend utilizing multiple marketing channels. Multiple channels also assure reach, diversity, market knowledge, and brand recognition.

Our company has identified some of the most powerful marketing companies in the country and developed structured alliances with them. When developing partner relationships, we seek proven companies with an alignment in goals, integrity, intellect, ambition, potential, and attitude.

All marketing initiatives through our partner network are monitored and analyzed. This analysis becomes an important tool to improve returns on future marketing efforts.

Our clients benefit from these alliances, because they can leverage our structured relationships, have confidence from our proven track records, and take advantage of our pricing that is not available to companies outside of the alliance.

Our partner network was strategically designed with our clients in mind and has thus reached into the following areas of expertise ...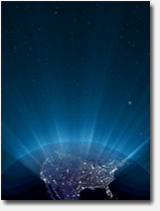 Lead Brokerage
Our lead brokerage partner utilizes some of the newest technology to assure accurate and current leads in several different industries. Additionally, the leads can be profiled to capture the most relevant demographics for a target market. All leads, regardless of marketing channel used, are immediately analyzed to identify effectiveness. This assures that the correct profiles or demographics can be applied in a timely manner to maximize response and minimize costs.

Direct Mail
Our direct mail partner offers design, literature, print, packaging, and mail. Response rate is measured for each mail piece in each market. This response rate is correlated to attribute variables to assure that appropriate adjustments are made to future mailings, thus increasing the return on each additional investment.

Email Blasting
Our email blasting partner offers the ability to quickly create, send, and manage emails. During this process, responses will automatically update your rolodex and track important market data from your target audience. Additionally, reports quickly reveal if emails were opened, read, clicked, or if a purchase was made. Email marketing can be a cost-effective complement to other marketing channels, especially when reaching existing clients.

Search Engine Optimization
Our search engine optimization partner uses some of the most advanced algorithms to drive the desired amount of online traffic at the lowest possible price point. All campaigns are managed and adjusted as necessary to succeed in the changing online environment.

Graphic Design & Publishing
Our design house partner is extremely effective at creating brand equity and rapport through their artistic designs. They take time to understand their clients' ethos to assure their designs represent their intended message.